Urban Infant Tot Cot Modern Preschool – Best nap mat for daycare and kindergarten
See More Images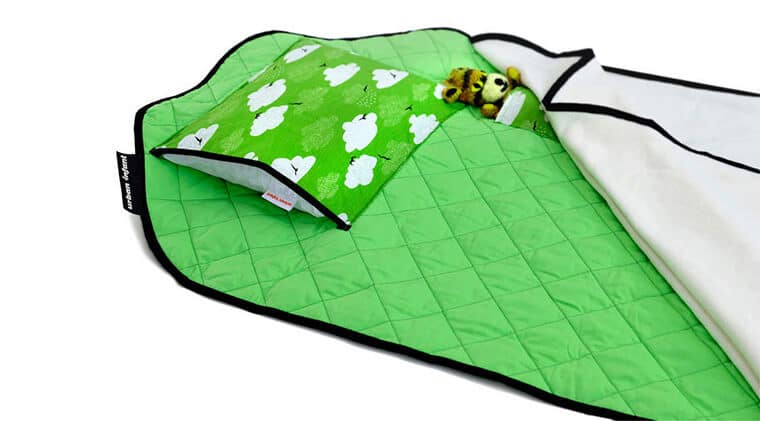 This nap mat is a versatile item that can be used anywhere you want your kid to have a nap: in a kindergarten, a daycare center, during travel, at the grandparents' house, etc. It is an easy to use portable all-in-one solution. This nap mat is perfect for daycare cots that are being used in the preschool and kindergarten classes.
The mat features special elastic straps to attach to the cot's corners. I must admit, it is sized to fit perfectly well.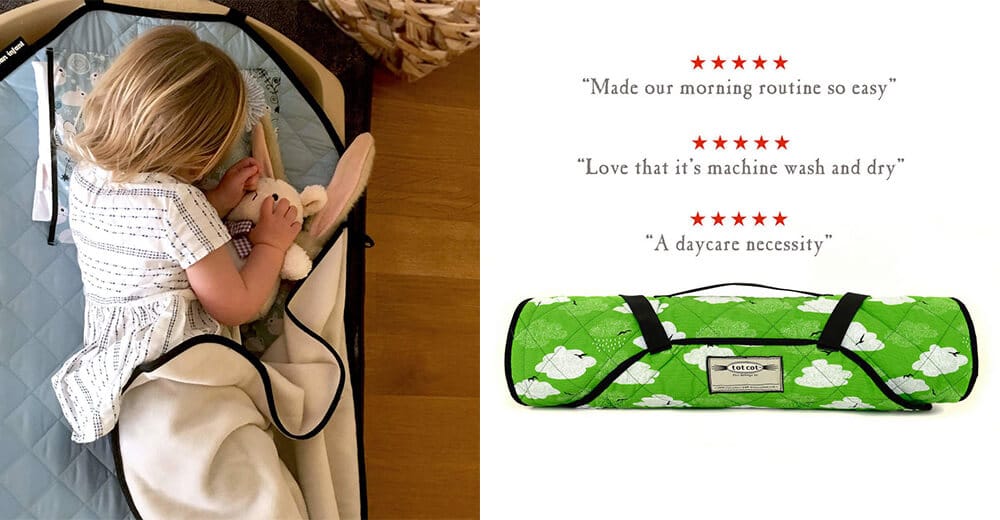 Features:
22 x 1 x 52 inches
1 pounds
Easy to roll up
The nap mat has a removable soft pillow on one side and an attached blanket made from a fleece. The blanket is a bit larger than the bottom mat but it helps your child to feel more comfortable underneath it. It is extremely easy to roll up and carry wherever you want.
This nap mat comes with a removable pillow: so, you don't need to bring it separately, and you can take it out any time and wash.
This nap mat comes in various themes and colors for boys and girls. Having said that, there's a small pocket inside the mat for a tiny stuffed doll or an animal or a toy your little one loves to sleep with.
Moreover, you can make this nap mat personal; the only thing you need to do is to write the name of your kid on a special name tag.
Note: With this mat you could also buy several matching items: a backpack, a lunch bag, and even a travel crayon wallet.
Recommendation: I don't have any hesitations recommending this mat! Could be a nice gift for a toddler.
Why I like Urban Infant Tot Cot Modern Preschool Nap Mat
Lightweight
Super cute design
Durable fabric
Easy to roll up
Portable, with carry handle
Machine wash
Name tag
"Secret pocket"
Removable pillow
Durable high-quality fabric
Attached fleece blanket
Cons
There are some complaints that the attached blanket is very thin and an extra blanket is needed for a comfortable sleep.