Wildkin Nap Mat with Pillow for Toddler Boys and Girls – Best Daycare Sleeping Mats
See More Images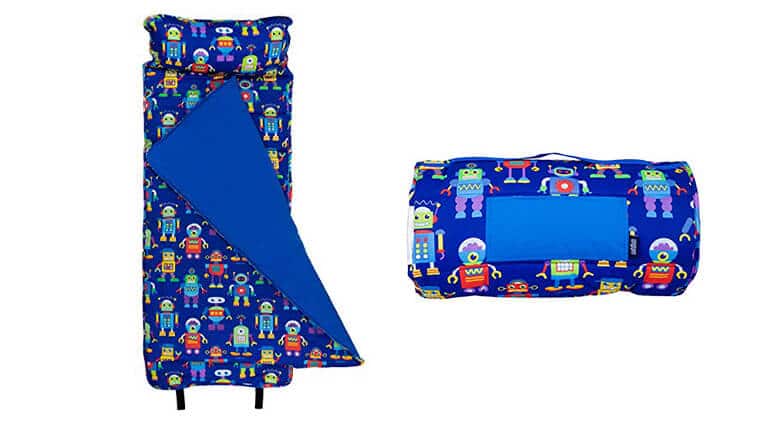 The inner blanket is made from cotton flannel; it's really very soft, cozy and pleasant to use. An obvious advantage of the mat is that it air dries very quickly.
This nap mat from Wildkin comes in a great variety of patterns, 18 to be exact. I'm pretty sure that your toddler would be happy to choose the one he likes to use!
Recommendation: There is a small pocket on the front of the mat, and you can insert a name tag for personalization. If the mat is taken to the daycare/preschool, your kid would definitely know which one is his.
Note: You can make a theme buying matching lunchbox, backpack, water bottle, and/or duffel bag.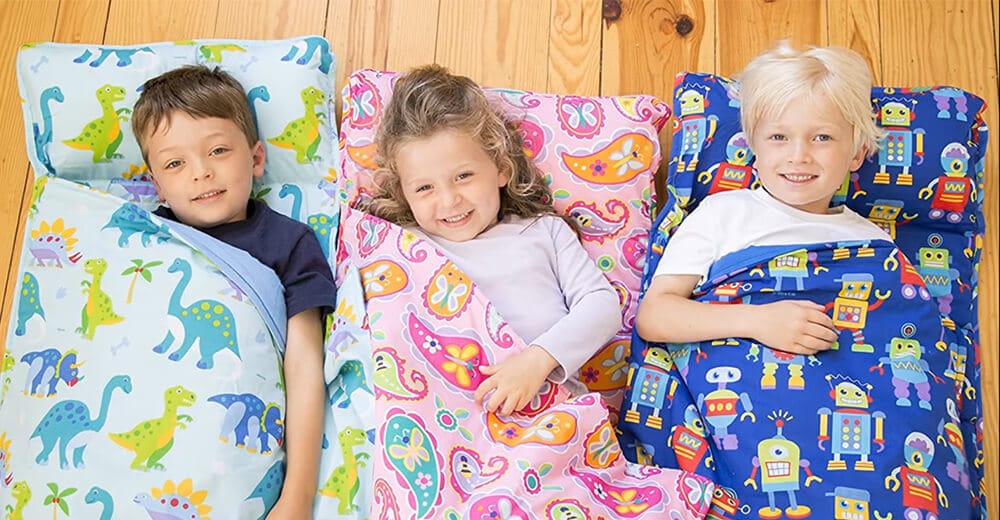 Features:
50 x 20 x 2 inches
2 pounds
Removable pillow
Why I like Wildkin Nap Mat with Pillow for Toddler
Lightweight
Removable pillow
Easy to clean
Variety of patterns, colors and themes for boys and girls
Good value for money
High quality durable fabric
Machine washable
Cons
Some users expected this mat to be a little longer for taller kids