Not long ago we moved to a new house… You might have guessed my last 2 words, when everything was over: "Never again!"
Of course most of the items were transported by a team of professional full-service movers. The only thing I had to do was to arrange everything and supervise the process, of course.
I may say that the moving company performed its duties perfectly well.
However, part of the stuff had to be taken to our summer cottage. As I have a pretty big van I decided to move everything myself. Let's face it, I wanted to save some money too. If you ever used the services of the moving companies, you probably know how much they charge per hour…
But not only that… I also had to think about my back: if you're moving yourself, it's always better to use some wheels to transport any heavy loads. Your back will be more than grateful.
That's why the issue of a cart or a platform hand truck has popped up. But when I was faced with abundance of choice, I felt helpless…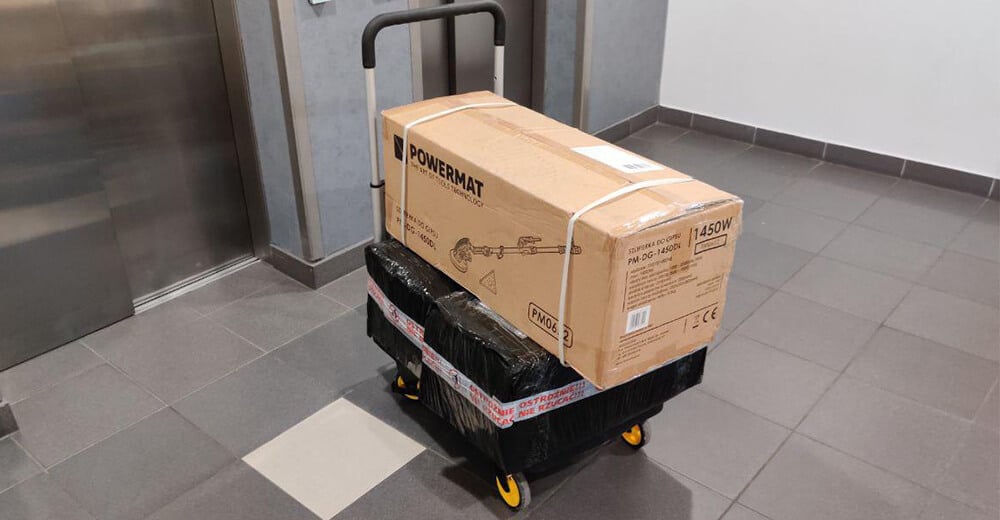 Together with my wife we discussed the most important criteria and requirements that narrowed down our options and helped to make the right choice.
What to think about: criteria for choosing a platform hand truck
Establishing the needs
We started by compiling a list where we may use the platform:
1) Transportation of bulky and heavy items when moving the house, or anything around the house and garden.
2) Shopping.
3) Travelling.
Must-have features
1) Folding (easy to fold and open).
2) Lightweight but sturdy.
3) With a load capacity of at least 100 kg.
4) Easy to maneuver (wheels with bearings).
5) Silent rubber wheels.
6) Adjustable handle, preferably higher than 85 cm. We are both tall and don't want to lean over to pull a platform.
Budget
It's clear: how much money you are prepared to spend for such item.
So, after surfing the Web, our choice fell on Stanley Platform Truck.
See More Images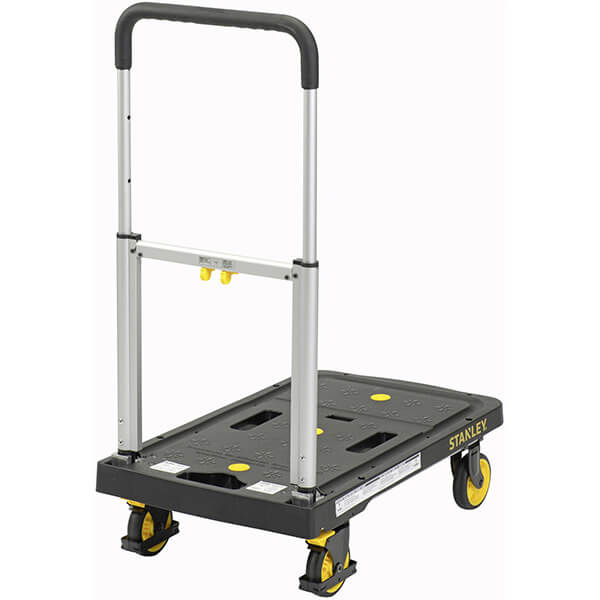 similar Platform in Europe
.
The only thing I can say is that we are extremely happy with the purchase!
Stanley Platform Truck-135KG weighs only 6.4 kilos and dead easy to maneuver about and pretty simple to use. It is capable of carrying up to 135 kilos. It means that you can load it with lots of stuff, and you are able to carry more items at the same time.
This platform is very easy to convert from the flat compact storage position to a 4 wheel platform hand truck. The only thing you need to do is to put it on the ground, pull the handle, and the platform truck comes to life.
After the work is done, it's easy to fold it for further convenient storage. You can fold the whole thing down simply just by pulling underneath. Within seconds it's back down again. After that you can put the handle down and you have a flat compact thing ready for storage.
The platform features 4 rugged rubber wheels, which are designed to move easily over most ground surfaces.
Two out of four wheels are swiveling (back wheels to be exact), and you can maneuver this platform truck about without any problems. But tricky thing here is that the platform is easier to drag than to push.
The platform doesn't take lots of space; once fold it is flat and easy to keep in the back of the van. Moreover, it comes preassembled and ready to use.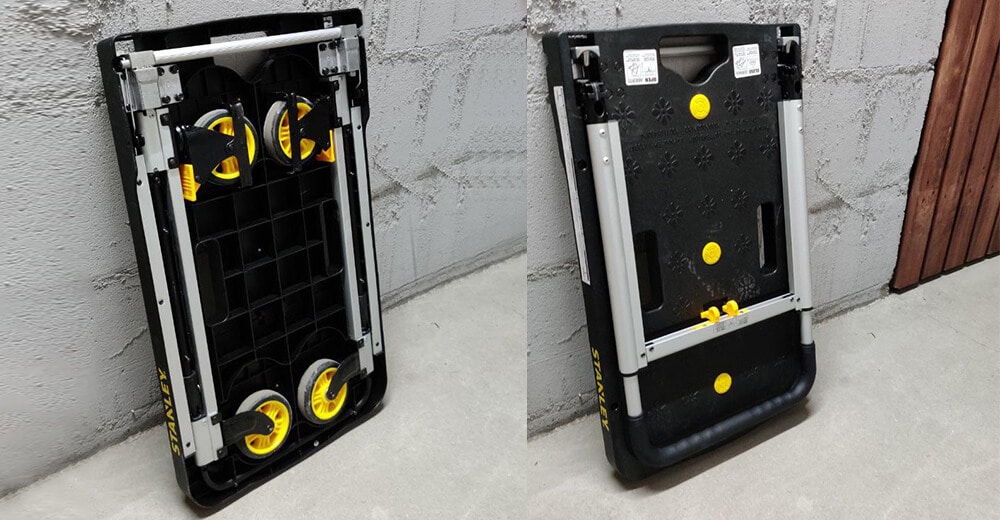 If you are a frequent traveler, such platform truck might be a handy thing too.
It also has an adjustable handle with soft grip for additional comfort.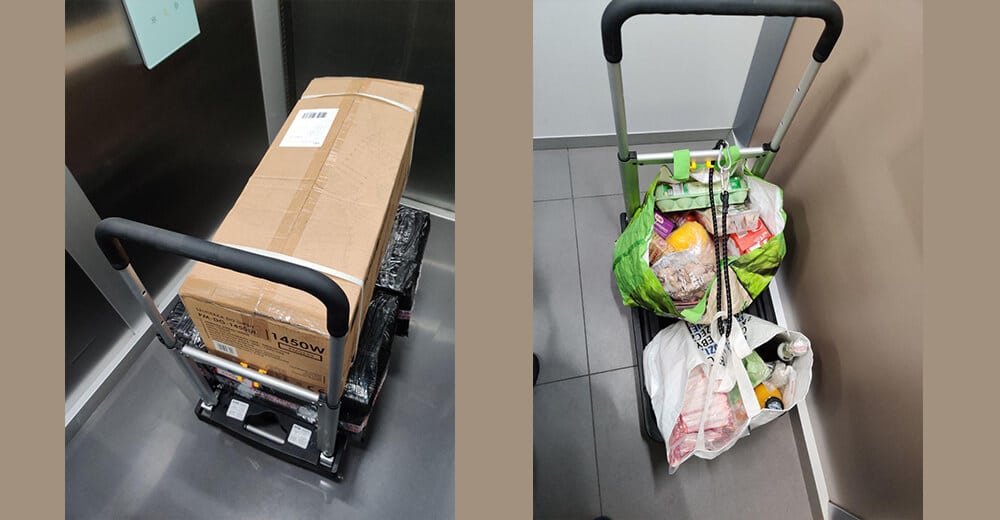 Recommendation: After buying this versatile platform truck, I figured out that for transportation of some small items I needed kind of a basket. And I've bought fully compatible Stanley folding utility basket.
What can I say? I found this compact basket to be a fantastic handy item! And I use it a lot. It's lightweight and easy to store. Highly recommended!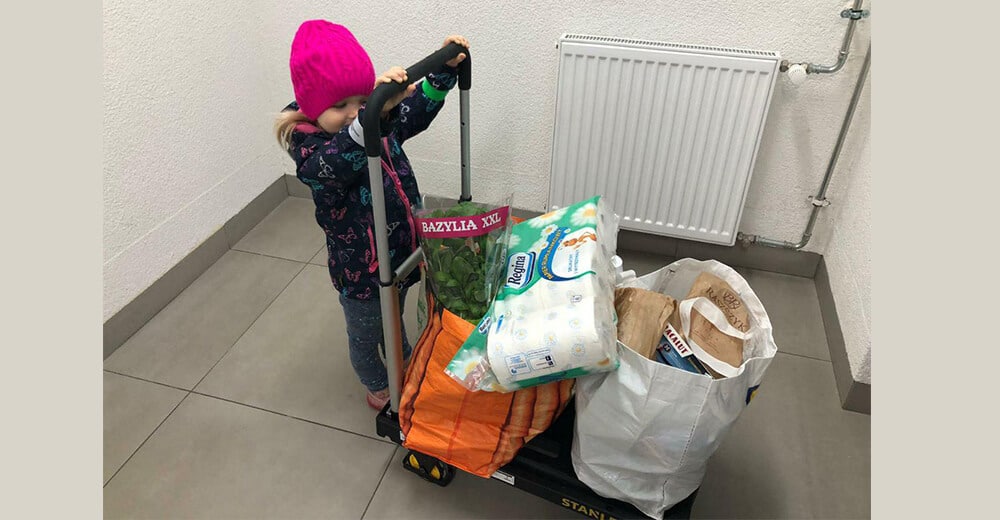 Pros
Reliable performance
Rugged build quality
Folding, easy to store and convert
Easy to maneuver
Retractable handle with soft grip
4 silent rubber wheels with ball bearings
Wheels fold in for easy storage
Breaks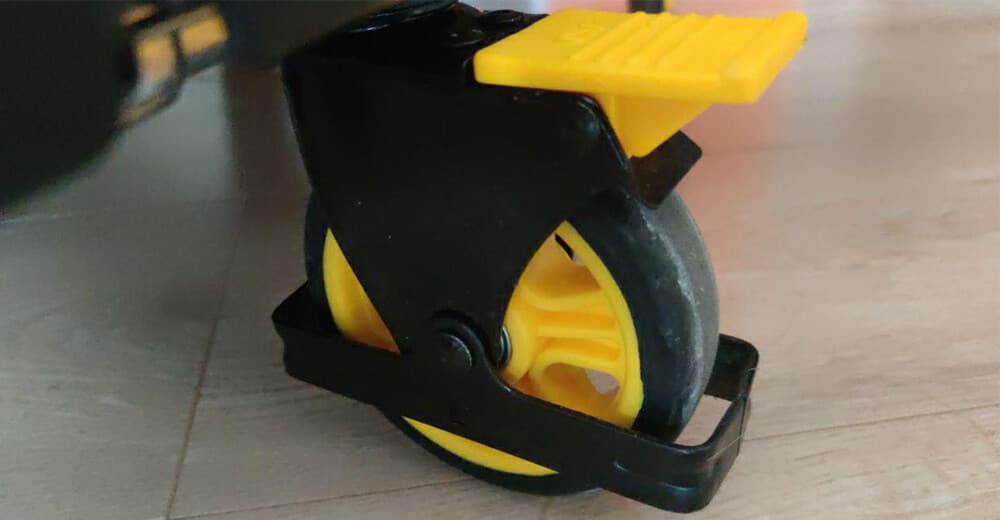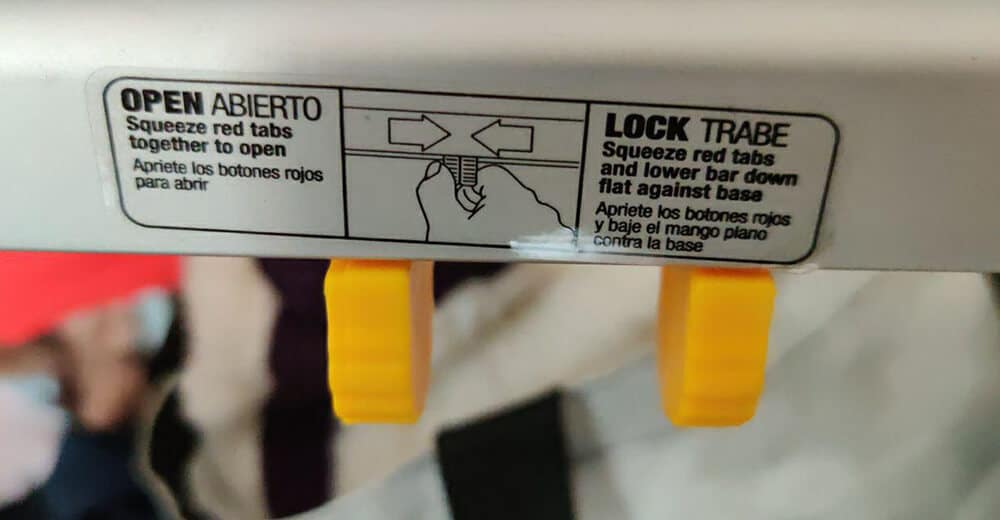 Conclusion
After using this platform truck for a while, I'm very pleased with it and I can highly recommend it for purchase!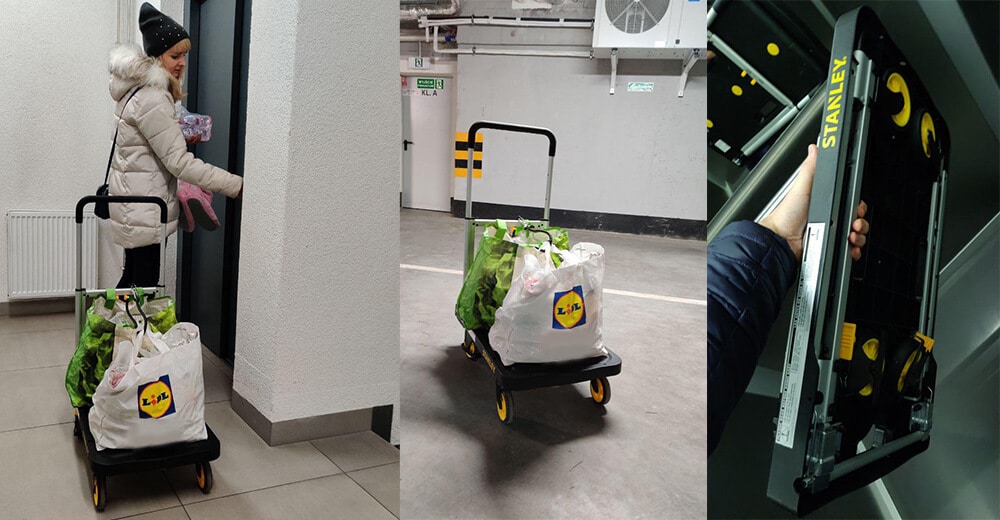 It's so handy to use and easy to unfold and fold away. I tell you more; I'm going to buy another one, for my wife's car.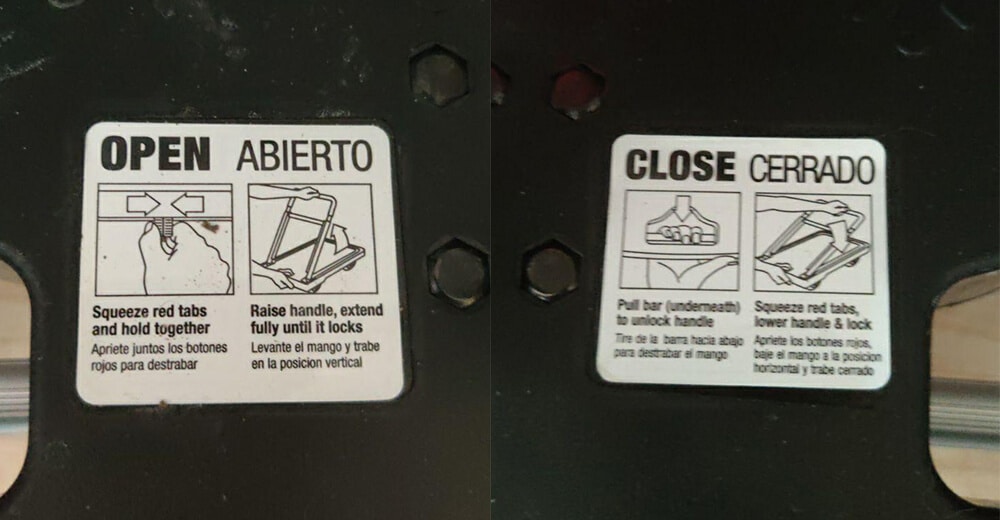 And we think of keeping both of them in our vans, as they don't really take any room in the vehicles.