When my eldest kid had to go to the kindergarten, I faced a whole array of issues I had to sort out for my kiddy to feel comfortable outside home. And one of them was a right backpack… I was advised by my pediatrician that inappropriate size and weight of a kid's backpack could lead to certain spine problems, therefore I've spent hours trying to find out how to choose a backpack for a toddler.
Here are some tips and tricks to get you some ideas about a right backpack for your child.
I do hope that this information would be of help, and you rather spend good time with your little one than surfing the Net looking for a suitable advice.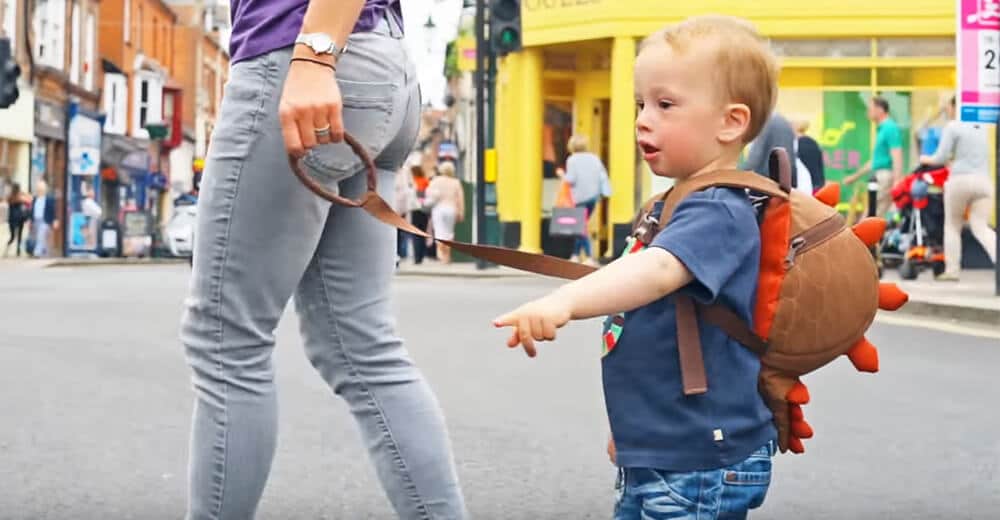 How does an ideal backpack for a toddler look like?
For my part, an ideal backpack for a toddler is the one with a perfect balance between comfort and function; having bright prints, bold colors, and multiple compartments; being lightweight and preppy.
Apparently, the issue of choosing the right backpack is more serious as might appear at  first sight. You sure don't want your kid suffer from different types of pain (back, neck or shoulder) due to the wrong model of the backpack or the weight your baby has to carry.
It is on record that the American academy of pediatrics recommends that your child carry not more that 10% of his or her body weight. Following this rule, a 50-pound child should carry a backpack that weights no more than 5 pounds. If a small child needs to carry lots of stuff, you may want to choose one of the rolling backpacks for him. You may read about my top of toddlers' backpacks here. [Read more…] about How to Choose a Backpack for a Toddler?