When you are a parent and you are worried about finding the safest bike helmets for your toddler and how to size toddlers bike helmets, but you have trouble to make the right choice and don't want spend half of your day at the store, this comprehensive guide contains all the necessary information for you to make that sensitive decision.
Cycling is a very exciting activity for children and yet is very beneficial by spending time in the fresh air, exercising, having freedom and independence. A bike helmet is the most important piece of equipment for young cyclists and I always repeat that to my kids when they go biking.
Generally, it's a safe activity, but no matter how careful your child is or parent you are, toddlers seem especially prone to occasional tumble and bike injuries. So, it's important not to underestimate the importance of helmet fit and comfort.
Rather than guessing what size of bike helmet is good for your kid, I strongly suggest measuring the circumference of your toddler's head to ensure a snug fit for maximum protection.
When sized and worn correctly, bike helmets can prevent most head injuries resulting from random falls or minor collisions.
How to Size Toddlers Bike Helmets – comprehensive guide
A bike helmet is only good as it fits. Best protection requires a snug, aligned fit that is comfortable and secure. Toddlers' helmets come in a variety of sizes that may vary from one manufacturer to another, but the majority provided size charts should be measured in inches and follow basic measurement guidelines. To ensure the best fit, the most important step to take is to measure your child's head size or circumference.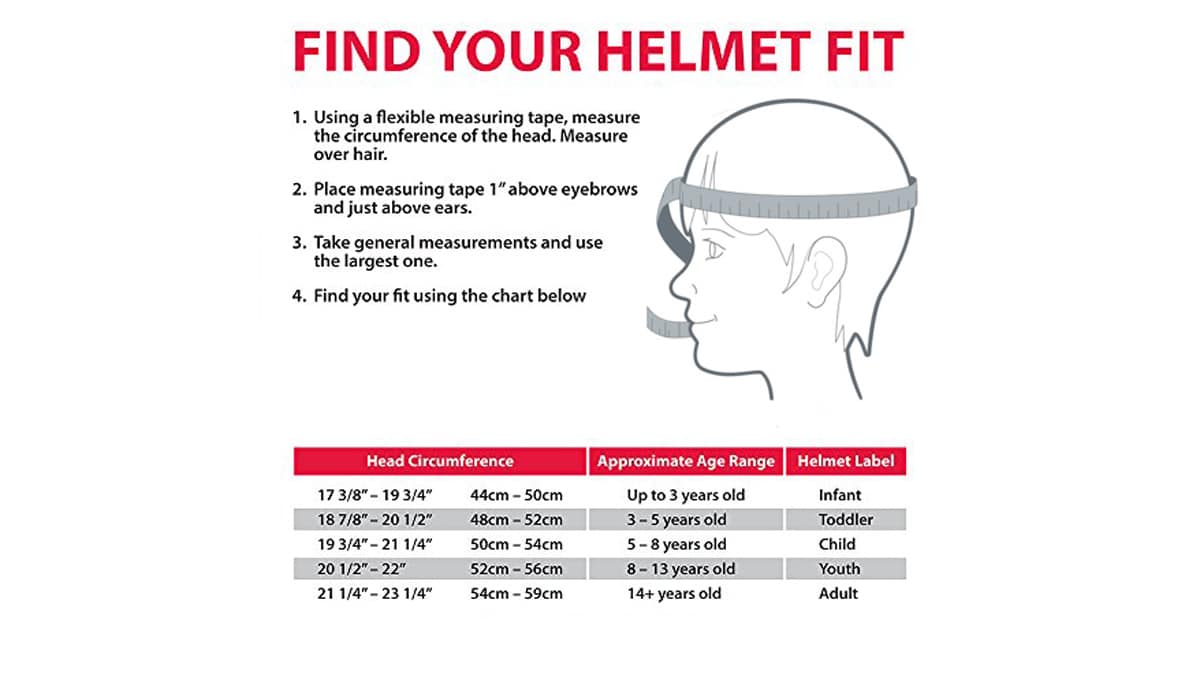 To determine your kid's head size merely use a flexible measuring string around his head starting about an inch (~2.5 cm) above eyebrows and circling the widest part of his head. You may want to take several measurements for better accuracy. To convert the size to centimeters, just multiply size in inches by 2.54. If needed, refer to the size chart below:
| | | |
| --- | --- | --- |
| Age | Boy | Girl |
| 12 months | 18.1 in / 46 cm | 17.7 in / 45 cm |
| 18 months | 18.7 in / 47.5 cm | 18.3 in / 46.5 cm |
| 2 years | 18.9 in / 48 cm | 18.5 in / 47 cm |
| 2.5 years | 19.3 in / 49 cm | 18.9 in / 48 cm |
| 3 years | 19.3 in / 49 cm | 19.3 in / 49 cm |
| 3.5 years | 19.7 in / 50 cm | 19.3 in / 49 cm |
| 4 years | 19.9 in / 50.5 cm | 19.5 in / 49.5 cm |
How to Make Sure If a Chosen Helmet Fits, Even After Measuring
When buckling the chain strap, the helmet should have a cozily yet comfortable fit. Check if the straps on the sides of the helmet are even and form a letter "Y" below the ear.
Try to move the helmet up and down, from side-to-side to assure the snug fit. Keep in mind that a properly fitted, strapped in helmet will stay on your toddler's head despite any degree of pulling or twisting.
Ask your child to open his mouth, he should feel the helmet pull down on his head. You should be able to fit one finger between the strap and your child's chin.
Make sure the helmet well-aligned on the head and not tilted to sides.
The bottom part of the helmet should be two finger-widths above the eyebrow.
It's important to test whether your child can still see and hear clearly with the helmet securely fastened.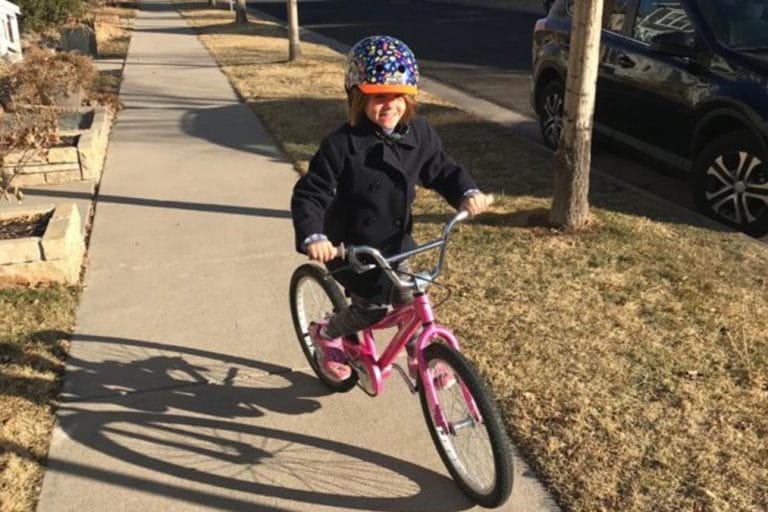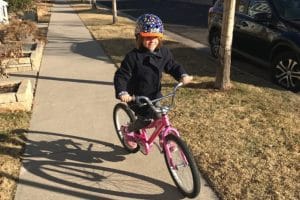 In addition to how to size bike helmets, you need to know that all helmets must meet the U.S. Consumer Product's Safety Commission (CPSC) benchmark safety standard or certification by the American Society for Testing and Materials (ASTM), so look for additional certification stickers, usually on the inside of a helmet. Also, make sure your kid will be willing to wear a newly bought helmet, so it's fine to let a child pick the one he or she likes based on color or design, but first, ensure the helmet fits properly.
Bright colors are a good idea for easy identification in a crowd and proper venting is important to avoid overheating. Expect to spend some time playing with fitting pads and straps to get the best fit. If buying online, be sure to check a product's reviews and ratings. This helps you make sure you are buying something that works.
Video How to Fit Kids for Bike Helmets