Today I want to share how to choose the best easel for 2 year old.
Want creative, curious, healthier children with 21st century skills? Let them play
Not long ago I've come across this statement. It's from the article issued by the American Academy of Pediatrics (AAP), and I wish I'd read it way sooner. According to the AAP, play is a fundamental part of children's healthy development.

Best Choice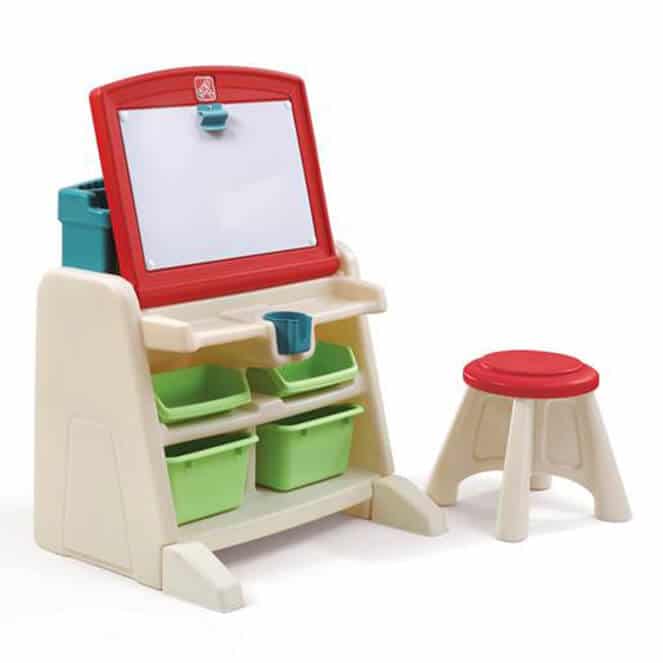 Step2 Flip and Doodle Desk with Stool Easel
Best Easel for 2 year old
It's a perfect size for standing and sitting. This easel has absolutely everything that is needed to perform an art work.
Read Verified Customer Reviews
The benefits of play cannot really be overstated in terms of mitigating stress, improving academic skills and helping to build the safe, stable and nurturing relationships that buffer against toxic stress and build social-emotional resilience.
I fully support this statement! If you are interested you might read it here.
I'm used to being quite serious about the time my kids spend playing; and having discussed the article with my pediatrician, I do my best to fit more playtime in my kids' lives and choose toys and activities that inspire their imagination and play. And one of such toys is an art easel.